THE WEDDING SINGERS
Wedding Songs We're Sick of Hearing At Your Wedding
Kelly Clarkson's 'Tie It Up' has been called the 'most shameless wedding song ever.' With peak wedding season nearing its end, we're sure you've heard a lot of truly terrible wedding-themed tunes. Here's a list of some of our least-favorite favorites.
Kelly Clarkson needs a sassy gay friend to ask her, "What, what, what are you doing?!" The former Miss Independent just released a new single, "Tie It Up," complete with a video made for Pinterest-perfect hillbilly hipsters. The newly engaged Clarkson flashes the huge rock on her ring finger as the video leaves no wedding theme unturned—including beach weddings, barn weddings, and gay weddings. Lyrics like "Let's set the date/ Let's hire a band/ Let's cut the cake/ Tie up the cans … Every wall needs a frame/ Every ball needs a chain/ I'm talkin' about tying the knot" (no, really?) prompted New York Magazine to wonder if this is the "most shameless wedding song ever."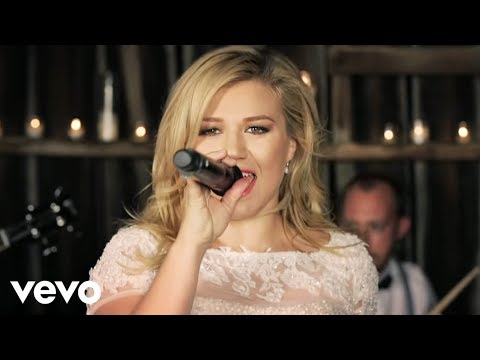 As peak wedding season nears its end, here's a list of nine more gag-worthy marriage tunes that we'd rather not hear at people's weddings. Feel free to leave your additions in the comments.
Train: "Marry Me"
Train, what happened? Did you have some extra bills or something that you needed to pay, so you decided to make a song guaranteed to be played at every single person's wedding? The video has the barfing girl from Pitch Perfect as a lovelorn diner waitress, waiting for Train's Patrick Monahan to sweep her off of her feet. Spoiler alert: They reconnect after she finds his fedora left on a diner seat. Gurl, come on, he has a fedora. You're better than that.
Sample lyrics: "Forever can never be long enough for me/ To feel like I've had long enough with you."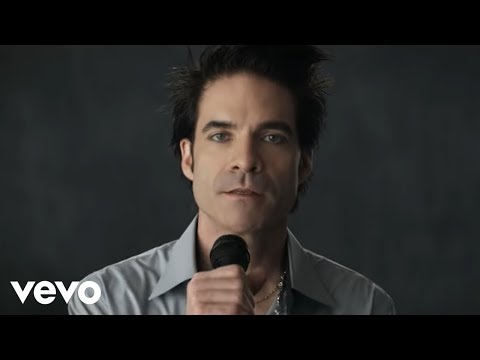 98 Degrees: "I Do (Cherish You)"
I know it's difficult, but maybe we should finally leave the '90s in the past. This ditty by the third-tier boy band is sappy to the extreme. In the music video, the viewer is led to believe that a beautiful woman is getting married to one of the four members of 98 Degrees—but instead, she goes for Screech from Saved By The Bell. What a tease.
Sample lyrics: "From the depths of my soul/ It's beyond my control/ I've waited so long to say this to you/ If you're asking do I love you this much/ I do."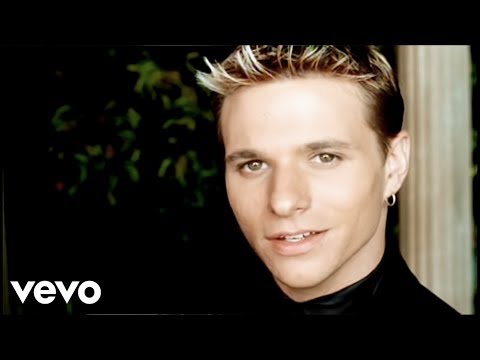 Bruno Mars: "Marry You"
Someone really needs to tell Bruno Mars that he's not Elvis. Plus, Mr. Mars squeals that he's having a hasty drunken chapel wedding, which I'm hoping is the opposite of the well-planned, detailed nuptials of your bride and groom's celebration. Not the right message to send if they've just shelled out about $30,000 for a wedding.

Sample lyrics: "Cause it's a beautiful night/ We're looking for something dumb to do/ Hey baby/ I think I wanna marry you."
Taylor Swift: "Today Was a Fairytale"
Barf. I just watched the queen of twee's video for the first time and found it a bit disturbing. T-Swizzle, is it really OK to hire little kids in your video to dress up like royalty—and have a 7-year-old with her front tooth missing mouth the line, "It must have been the way you kissed me?" How am I supposed to enjoy the wedding when I'm concerned about the children in the video getting fake-married?
Sample lyrics: "All that I can say is now it's getting so much clearer/ Nothing made sense until the time I saw your face/ Today was a fairytale."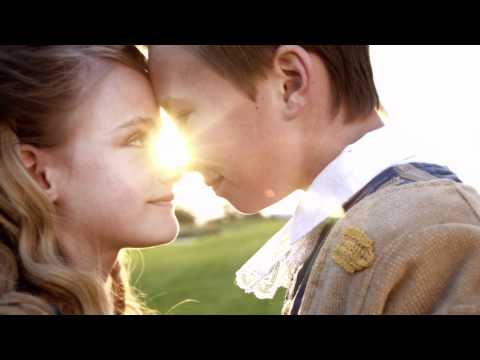 Nas: "Getting Married"
Grandma will like this one. Kids, put your earmuffs on!
Sample lyrics: "This ain't no Huxtable kisses and hug s--t/ First night we f--k s--t/ And don't call the next day/ This a thug's wedding day."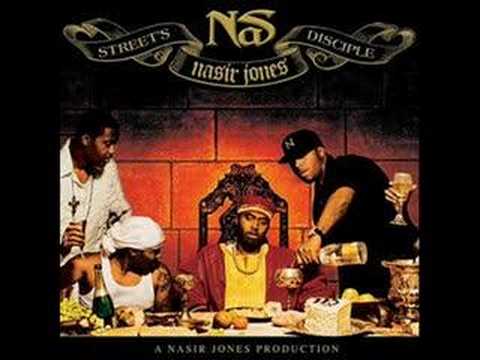 Coldplay: "Us Against the World"
A perfect song for putting your entire wedding party to sleep. I yawned three times while listening to it.
Sample lyrics: "Sing slow-ow-ow-ow it down/ Slow-ow-ow-ow it down."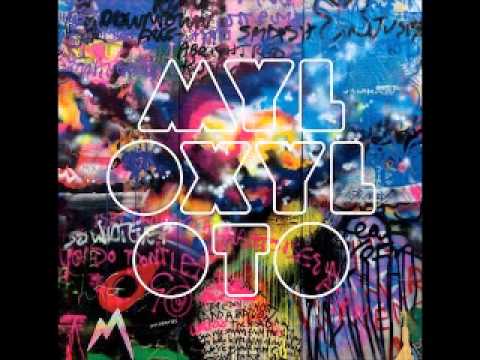 Heartland: "I Loved Her First"
Your mom will probably cry like a baby at this one. It's also a cue for everyone to get off the dance floor and head to the open bar while the father-daughter dance happens. (Side note: If the wedding you're attending doesn't have an open bar, you have some cheapskate friends. Seriously.) My best friend's brother DJs a lot of weddings, and he says this song is "a slap in the face to all grooms from the bride's dad."
Sample lyrics: "I was enough for her not long ago/ I was her number one/ She told me so/ And she still means the world to me."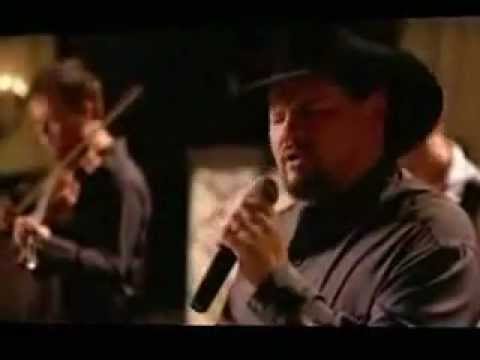 Hairspray: "I Can Hear the Bells"
Broadway showtunes should probably be kept as far away as possible from any classy wedding—unless you have a Broadway-themed wedding, in which case, you better go ALL OUT with that.
Sample lyrics: "Round 1:He'll ask me on a date, and then/ Round 2: I'll primp but won't be late, because/ Round 3's when we kiss inside his car! Won't go all the way but I'll go pretty fa-ar/ Round 4: He'll ask me for my hand, and then/ Round 5: We'll book the wedding band."
Guns and Roses: "November Rain"
This song is 9 minutes long—with a pretty intense wedding video—and ain't nobody got time for that.
Sample lyrics: "If we could take the time/ To lay it on the line/ I could rest my head/ Just knowin' that you were mine."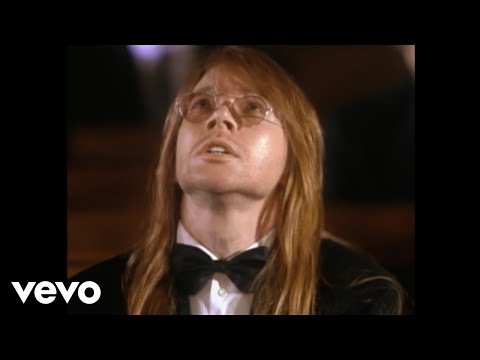 Donna Summer: "Last Dance"
Don't even go there.
Sample lyrics: "Last dance/ Last chance for love/ Yes it's my last chance/ For romance tonight."