Royalty
Queen Rania's Inconvenient Truth
Change is the Middle East is happening, says Jordan's monarch. But it's going to take longer than some would like. Lloyd Grove reports from the Women in the World Summit.
Queen Rania of Jordan, whose husband King Abdullah presides over an embattled country currently hosting 600,000 refugees from the civil war in neighboring Syria, sounded hopeful but realistic Thursday night about the prospects for peace and social progress in Jordan and the Middle East generally.
"At the very beginning [of the Arab Spring], there was the democracy-heralding euphoria," she told Women in World Summit founder Tina Brown during a gala dinner at Lincoln Center. "Everybody felt a sense of hope and excitement that change for the better was sweeping the region."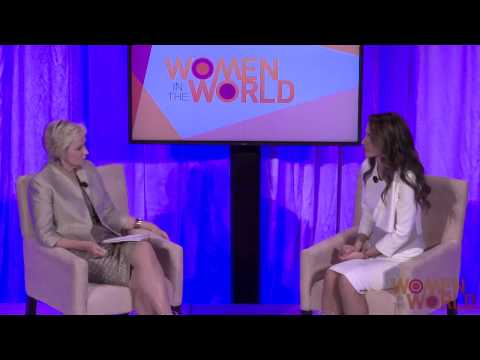 But, Rania added, the speed and spread of the democratic uprisings throughout the Arab world in 2011  "maybe set unrealistic expectations and misled many to think that change can happen very quickly." She added: "The inconvenient truth is that change does take time."
The 43-year-old queen, whom Brown accurately praised as a "graceful, elegant, smart woman,"  said the progress of women in the Arab world, despite increased political engagement as a result of the Arab Spring,m has been stymied by "chauvinistic politics, social norms and old traditions. Those are still very much in play. The pre-uprising factors are still very much alive and kicking. It will take a long time for real change to take root."
Calling the ongoing violence in Syria "a political conundrum and a heartbreaking humanitarian crisis," she made a plea for more financial support from industrialized Western countries such as the United States.
"Despite the flood of compassion, the donations and the aid is actually slow to come, and needs to change," she said. "A lot of people think 'its just too complex, they're never going to sort themselves out,' and they write our region off."
She talked off the "tremendous stress" on Jordan's resources, including the scarcity of grain and water and the strain on hospitals and infrastructure generally, that the refugee influx has caused. "And it came on the heels of the global financial crisis [which] hit Jordan really hard."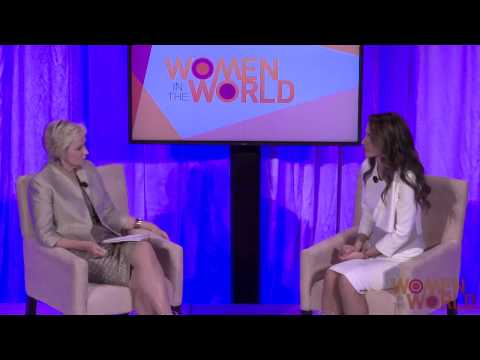 She argued that Western first-world countries should invest in Jordan's stability, because her country is bulwark against chaos in the region, which would inevitably have an impact well beyond its borders.
"For me, whenever I sit down for a meal, I can't help but think that just a couple of hours' drive away, there are people who are actually starving, literally starving, who haven't had a decent meal in months," Rania said. "They are suffering every single day through no fault of their own."
Brown, who is presenting the summit through her new company, Tina Brown Live Media, asked Rania what she has learned from her role as Jordan's queen, a job she didn't necessarily expect 15 years ago when she married Abdullah, who at the time was the third son of King Hussein.
"I've learned that never take anything personally," she answerd. "When you're in a public position, any criticism—it's not about you, its about the persona. You have to keep a thick skin and you never know what crisis may be around the corner. You have to keep a level head."