Energized Women
Empower Women, Recharge the World
Throughout the world, empowering women entrepreneurs is proving an effective strategy in fighting poverty, violence and economic stagnation.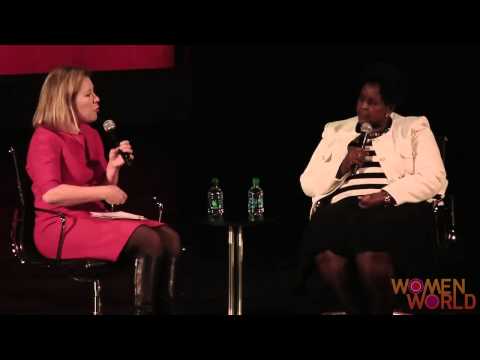 Bessie Mogale knew she was meant to be an entrepreneur from a young age. "When I was a child, my mother brought home a bag of oranges from the store. I took that bag out to the gate, and sold the oranges, one by one, to the neighbors. The next day, I bought peanuts and sweets, and started selling them at school."
That early experience served Mogale well as an adult when, at 50 years old, the Education Department of South Africa deemed her medically unfit to continue her career as a teacher. A single mother of three sons, with virtually no options to provide for them, Mogale decided to open a business. "My sons told me 'You can't do that, Mom.' But because I had the passion and because I was going to do it for them, I knew I could," she told the audience on day two of the Women in the World summit at Lincoln Center, during the "Empower Women, Recharge the World" panel, hosted by Coca-Cola.
Mogale's story demonstrates the profound effects that empowering and enabling women can have, a cause Coca-Cola supports through its 5by20 initiative, which aims to economically enable 5 million women around the globe by the year 2020. Mogale opened her business as a simple tuck shop, where customers buy goods through a window of small, rather ramshackle structure. Mogale opened a larger store, the Tap Seo Trading Enterprise, in 2004, and with the support and education she received from 5by20, was able to not only provide for her sons, but send them to college—they were the first in her family to attend—put herself through college and, now, provide financial support and advice to help other women start their own businesses.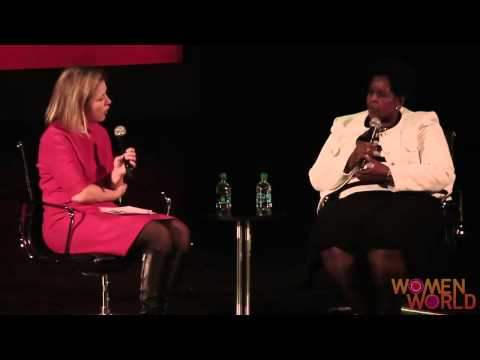 Phumzile Mlambo-Ngcuka, Undersecretary General of the United Nations and Executive Director of UN Women, pointed to Mogale's story as an example of how we can successfully address the majority of the world's ills. "All of the problems of the 21st century that we are working to solve will depend on what we do with women. We can address poverty by empowering women. We can break the back of violence by empowering women." Noting that addressing women's issues does not come at the expense of men, Mlambo-Ngcuka noted, "Women educate and support men, so empowering women liberates society."
Luis Moreno, president of Inter-American Bank, which works with companies such as Coca-Cola as well major universities in providing micro-financing and skills training, described the changes taking place throughout Latin America as women become more economically and involved and empowered.
"We are finding more women in the labor force and that has led to economic development. We are seeing more women graduating from school. And we are seeing that women have no fear of failing, so they have quite a capacity for building," Moreno said.
He pointed to an initiative in Haiti, in which Inter-American partnered with Coca-Cola to raise $10 million in grants to mango farmers. The majority of the mangos are shipped to Coca-Cola and used in its Odwalla Haiti Hope Juice. This project alone has raised the incomes and long-term prospects for 20,000 people on the notoriously poor island nation.
Moreno noted that giving women access to capital alone is not enough for them to succeed; they also need skills education. Mogale said she learned, as part of the 5by20 workshops, how to run her business, how to look after customers. "I learned the four Ps: Product, Picking your product, People [around you, whom you employ and who you serve] and Protect your niche.
"It makes the struggle worthwhile," said Mlambo-Ngcuka of stories like Mogale's. "She empowered her children, she empowered herself and she empowers other women. I rest my case."