Women
Nourishing the Nation's Capital
Bridging the gap between farm and table, Lauren Shweder-Biel's D.C. Greens helps bring healthy food to the underserved.
Lauren Shweder-Biel, executive director and co-founder of D.C. Greens (which turned five last week), "is bridging the gaps in our local food system to ensure that all residents of the District have a deeper connection to the sources of their food and can afford fresh, local fruit and vegetables."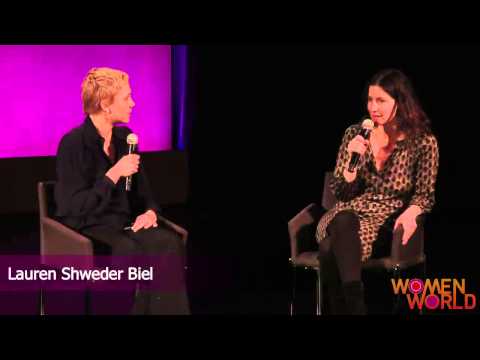 Described as a "change maker" and "mother of invention," Shweder-Biel sat down with actress Maggie Gyllenhaal (the two have been friends since they were seventeen), to discuss her mission of nourishing communities in the nation's capital in the "Mothers of Invention" series presented by Toyota at the Women in the World summit today.
After learning that one in eight families in D.C. cannot afford fresh fruits and vegetables, combined with the rising rates of childhood obesity in America, Shweder-Biel wanted to bring produce to her community. "I started a farmer's market in my neighborhood, and in doing so, became very involved with the food access community in D.C., she said. "I've learned that my strength is in bringing people together and I think I've learned that I'm an optimist."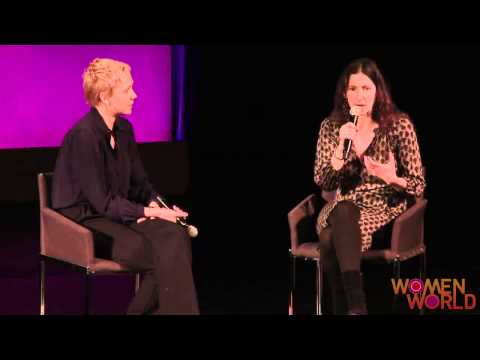 Gyllenhaal asked Shweder-Biel to remind her of a quote they had recently spoken about. Sweder-Biel cited Michele Nischan, the CEO, founder and president of Wholesome Wave who said, "Throughout history, revolutions have been started by hungry people, and in our country, we've found a way to keep people full but not nourished. The revolution is not coming." Sweder-Biel said: "It's our job to create this revolution."
And it's a revolution that she is creating—with a fruit- and vegetable- prescription program that provides at-risk D.C. residents with prescriptions for fresh produce, integration with school gardens and student ambassadors for healthy eating, and partnerships with non-profits to allow for more accessibility for farm-to-table food.
When asked what she hates about her job, Shweder-Biel replied, "I don't hate anything. I am so energized by this work… Honestly, I feel like I am doing exactly what I was put here to do."