Unique Roles
The UN's Female Peacekeepers
Filmmaker Sharmeen Obaid-Chinoy and others praise the three UN peacekeeping units composed entirely of women, including one all-Muslim unit, that function on the ground and in peace negotiations.
Margaret Thatcher famously said, "If you want something said, ask a man. If you want something done, ask a woman." No where is this adage proven truer than when it comes to resolving conflict and making peace.
Of the 56 United Nations peacekeeping units in the world, only three are composed entirely of women. And their impact is out of all proportion to their numbers: often hailing from countries and cultures where they were oppressed and held back simply because they were women, they exert a strong yet soothing presence in war-torn, ravaged nations where they are stationed.
Sharmeen Obaid-Chinoy, Academy award-winning documentary filmmaker and CEO of SOC Films, is currently at work on Peacekeepers, a documentary about the the all-female peacekeeping unit from Bangladesh that has been deployed to Haiti.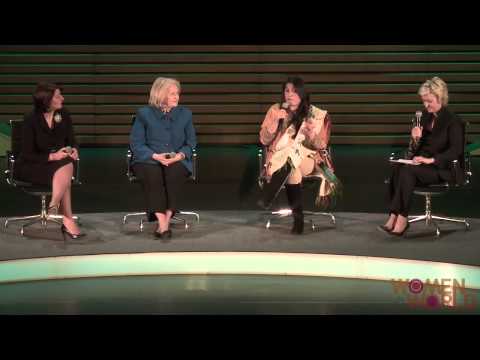 "This is a story that defies the way we look at Muslim women," she told the Lincoln Center audience at the 5th annual Women in the World summit in New York on Friday. "Here are women who are treated as second-class citizens in their own country and become peacekeepers in another that is a world away, not only distance-wise. Some have never spent a night outside of their fathers' homes."
Through her time with the Bangladeshi peacekeepers, she saw how much not only the women, but their entire families sacrificed for their year of deployment. "One of the women, her husband could not look after her children, so they had to be sent off hundreds of miles away to other family members," Obaid-Chinoy said. "The men are taunted: 'You're not man enough. Your wife is so many miles away. I wonder what she's up to.'"
Despite these sacrifices, Melanne Verveer, the former U.S. ambassador for Global Women's Issues, stressed that having women as peacekeepers—and in all aspects of the peace-building process—is critical. "You desperately need to have the participation of women," she says.
Verveer praised the unique and necessary role played by the three all-female peacekeeping units stationed in Liberia, the Democratic Republic of the Congo, and Haiti. "Rape is a tool of war. It is the preferred tool in many cases," Verveer said. "Having women in a peacekeeping force is very comforting to many women. It is a situation in which they can feel better protected."
But these female peacekeepers do more than provide security for their fellow women; they inspire them. "Female peacekeepers are so important because they model possibilities for women in the security sector that they never could have imagined for themselves," says Verveer.
Verveer says that women need to have a larger role not only as officers on the ground maintaining peace, but also at the negotiating table drawing up treaties and peace accords.
"One of the most important areas is women's participation in peace negotiations where they have been few in number," Verveer said. "Eight percent of all negotiators have been female, 3 percent of mediators are. Half of peace treaties signed in recent years have been abrogated because the real issues haven't been put on the table. And women put those issues on the table."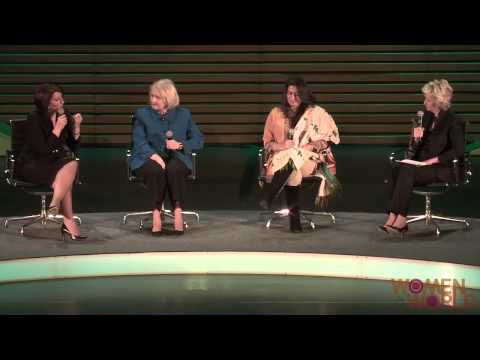 Atifete Jahjaga, president of the Republic of Kosovo, stressed that women played a critical role in healing the war wounds of Kosovo after genocide tore the country apart 15 years ago. She herself started her career in the country's police unit in the aftermath of the Kosovo War. "Before the war, it [being a police officer] was a reserved position for the men. It was a shame for women to be in uniform," she explains. "In 1999 we had officers coming in to deal with thousands of people killed and 20,000 women raped. How do you manage the situation? It was impossible without the engagement of us as women."
Since taking office as president in 2011, Jahjaga says she has witnessed firsthand the important diplomatic role women play on the international level. "The women are the natural bridge-builders," she says. "They bring different issues to the discussion table than the men, and they will never leave the table before the solution has come forward."