Fighter
Making a Difference in Hell
Neema Namadamu is an advocate for change in Congo. Erin Cunningham reports from the Women In the World Summit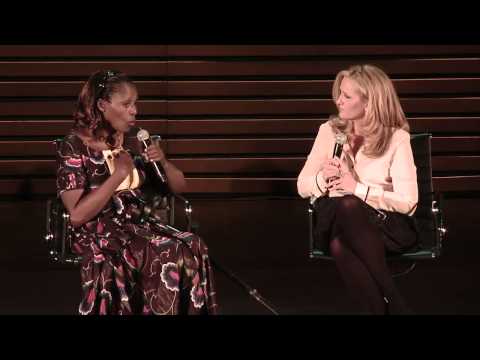 In one of the worst places on earth to be a woman, or as MSNBC anchor Alex Witt describes it, "one of the more forgotten countries in the world," Neema Namadamu is making a difference in Congo.
Aiming to "create heaven for her daughter in a place called hell," as she describes it, Namadamu is the ultimate advocate for change. "They say Congo is a lost cause," she tells Witt. "I tell people Congo is not a lost cause because I'm here."
Struck with polio at age two, Namadamu has worked on raising awareness for not just women--but women with disabilities as well. She began in the country's capital, then moved back to her rural village home. After serving  in her province's parliament and working as a Technical Advisor for the DR Congo's Minister of Gender and Family, Namadamu founded the Maman Shujaa--the "Hero Women of the Congo."
Started by ten women in an Internet cafe, Namadamu earned international recognition. "I care about technology," she explains. "I connect women around the world." She does that by partnering with World Pulse, and providing accounts of what its like to live in a place where gender equality practically does not exist.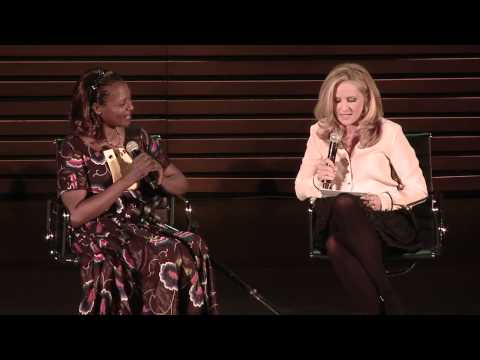 When Witt asks if women can hold political power in Congo, Namadamu simply answers, "That is a joke."  So how can a difference be made, Witt asks. "I don't fight with my sisters, Namadamu explains. "I don't fight with my brothers. I fight with the system."
Namadamu posted a petition on Change.org that asked President Obama to help integrate Congo's government with the African Union. It has already garnered more than 100,000 signatures, receiving support from the likes of Eve Ensler, Leymah Gbowee, and even Obama himself.
"We have had enough," is how the group describes its mission. "We call upon our global sisterhood to take action. We will not be quiet until real peace is upon us." Yet in a country where men are the only ones holding government positions, Namadamu said, it's difficult to make change when dignitaries will only meet with the men--"[Men] have the positions. They have titles."
"Every man recognizes women," she explains, but not in the way that is allowing for appropriate treatment and consideration of women's rights. "Every woman around the world has a story to tell," she said. And Namadamu's story is clearly just beginning.