Heaven Sent
How Inner City Angels Are Changing the World
In some of the most violent areas of the United States, women are working with young people to create an alternative reality. They talked about their work at the Women in the World Summit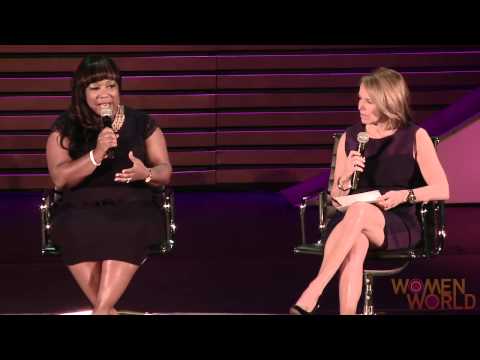 Destinee Williams was 14 when her father was murdered in Camden, New Jersey, a place that last year topped the FBI's list of most dangerous cities in the United States.
"I dropped out of school. I didn't care about life anymore," Williams, now 16, told the crowd at the fifth annual Women in the World Summit during a panel called Inner City Angels and moderated by Katie Couric.
All of that changed when Williams met Tawanda Jones, founder and executive director of a dance troop called the Camden Sophisticated Sisters Drill Team.
"She made me feel like my dad wouldn't want [this life] for me," said Williams. The Camden Sophisticated Sisters "helped me change back to who I was, who I should be, and who I'm going to become."
Jones and her now-husband started the organization when they were 15 years old, with the goal of creating a family in a city of broken families, of educating young women and uniting them under one roof: Camden's water tower, where they practice all different styles of dance. Today, the Camden Sophisticated Sisters has 323 members and a 100 percent high-school graduation rate, putting the city's overall 50 percent graduation rate to shame.
Camden is plagued by drugs, homelessness, poverty, and crime (per capita, the city's murder rate exceeds that of Honduras, the most violent country in the world.)  But Jones is doing her part to improve the lives of the city's youth--and the impact has been "incredible," Jones said. "Because once [the girls] step into that water tower, they feel as though they can be themselves and they have their sisters and brothers around them."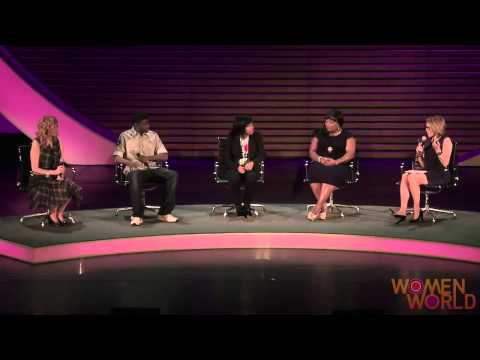 Instilling hope and a sense of purpose in youths living in cities pummeled by violence is no small feat, but women like Jones feel it is their destiny to do so. Indeed, Sally Hazelgrove makes it look easy as the creator of the Crushers Club, a boxing gym that's rehabilitating Englewood, New Jersey's youth. During the panel, Hazelgrove explained how every weekend she plucks boys and young men off the city's dangerous streets, inviting them to join her boxing family where they'll find the same sense of belonging that draws them into Englewood's drug and gang culture.
"I want their bad behavior to come out [at the gym], because we can contain them within our club," said Hazelgrove, who sees herself as a mother to every boy she successfully recruits into her boxing family. "When they get in fights with each other at the club, we tell them we don't care what it's about. We tell them to squash it and forget about it or leave for the day. And it bonds us closer."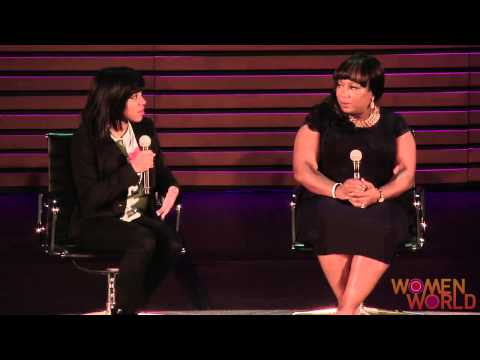 "I always tell them that they're going to make your mistakes with us so they don't make them in the real world," she said. "I tell them that they need to be on time. Appearance matters. Language matters."
Curtis Williams, a Crusher's Club supervisor who also appeared on the panel says he thinks his experience will make him a better role model and father.
And how do the parents of these boys feel about Hazelgrove taking them under her wing?
"I always tell them, 'It's your job to save all the children and youth, and we're going to rebuild Englewood together.' Hazelgrove says. "I'm just the architect. I also think you have to be able to die for your cause. I would definitely be honored to lay down my life for any of them."