Speaking Up
Dalit Women Fight to be Seen and Heard
Dalit women are widely targeted by rapists simply because they are part of the Untouchable caste. Asha Kowtal and Thenmozhi Soundararajan have rallied the roughly 80 million Dalit women around the world to tell them they don't have to suffer in silence.
Manisha was pulled into a car, raped twice, and threatened with death if she didn't go back to her perpetrators within 10 days. 
Her aunt had also been raped, killed, with her body thrown into a ditch. Police looked the other way.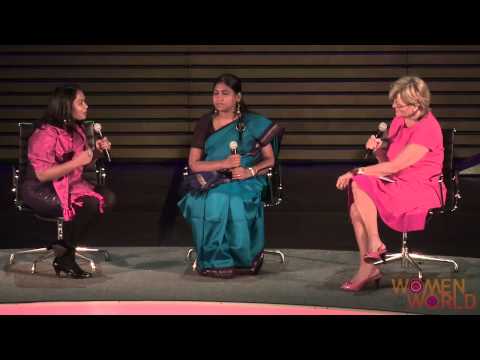 "The law is not meant for us. … I am all alone," actress Uma Thurman read from Manisha's story during the 2014 Women in the World Summit at Lincoln Center in New York City.
By "us," Manisha is referring to the Dalit population, roughly 80 million women around the world who are traditionally part of India's Untouchable caste.
Asha Kowtal, general secretary of the All India Dalit Women Rights Forum, says that Manisha's story is not only typical, but it's widespread — and silenced — simply because they were born into the lowest caste. Even though official statistics report that four Dalit women are raped every day, Kowtal says that number is vastly underreported. Many women don't report rape in the first place because local authorities will not pursue their cases.
Moderator Cynthia McFadden, senior legal and investigative correspondent for NBC News, cited a disturbing statistic that even when a rape case makes it to court, the perpetrator is punished only one percent of the time.
"Who has the right to tell us that we are condemned by God?" demands Thenmozhi Soundararajan, an American director, singer, writer, and transmedia artist who is a second-generation Dalit woman whose parents left the caste system.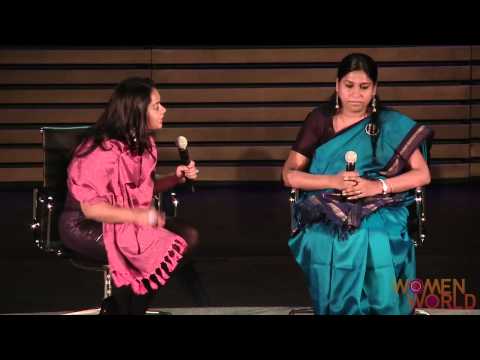 Soundararajan stresses the difference between the "Bollywood India" and the "actual India." In the "actual India," there is no rule of law. It's an India where doctors conduct "two-finger tests" after girls and women report rapes to "morally assassinate character of a victim," she says. It's an India where a rape survivor showed a judge video footage of her rape that was circulated around her village, but the judge simply laughed and said "Now you have proof that you enjoyed yourself."
Their movement replaced the word "untouchable" with the term "Dalit," simply to give women a claim to their humanity.
"Even if no one else recognizes us as human, we will shout in on the rooftops. … The shame is not on the women, the shame is on India," Soundararajan says.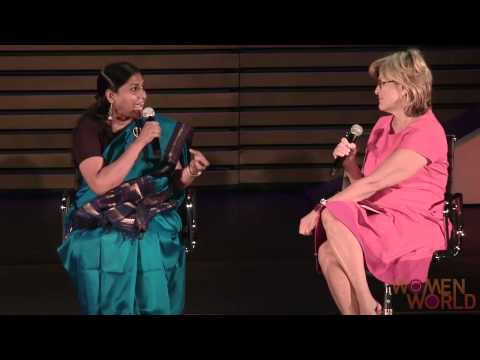 In the past two months, the two women said that the Dalit women's movement recently participated in a march in India where they visited rape victims to empower and energize them. Women and children of all ages marched the entire day in 90-degree heat to confront the equivalent of a town mayor, and he ran away from them. The women took matters into their own hands, charging into his office, and wrote "SHAME" on his wall.
Kowtal rallied the Women in the World audience to join in one of the marchers' chants :"Dalit women fight!"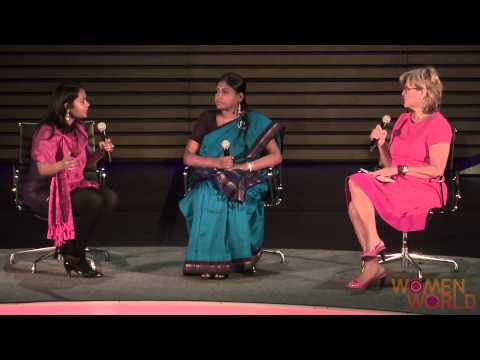 Stories of rapes in India seem to appear on a near-daily basis, stemming from the 2012 Delhi bus rape that galvanized the nation to recognize the widespread problem of sexual violence in the country. Even though the attention that the 2012 rape case garnered is vitally important, Kowtal stresses that caste-based sexual violence is different. It's a full-fledged human-rights crisis that has been perpetuated throughout centuries. There are no Dalit journalists or major company heads, so Dalits are essentially voiceless. They are routinely stripped, beaten, spit on, raped with objects, and even burned alive, Soundararajan says. Their minds and bodies are constantly violated.
Kowtal and Soundararajan have given Dalit women a platform to have their voices heard. Soundararajan says that it's not enough for one woman to be free — they all must be free to earn the self-respect they deserve.
"We have to end the silence," Kowtal says.